Las Vegas, aka The Entertainment Capital of the World, is home to dozens of incredible shows with something for just about everyone. Other places may claim to have the best shows, and we don't want to toot our own horn, but, **toot-toot** they don't hold a candle to the best Vegas shows. While the endless selection is great for us locals, for those of you who are only in town for a few days it can be difficult to determine what the best show in Vegas actually is. For this reason, we hand-picked thee best shows in Vegas based off of our personal opinions, as well as the opinions of the general public, in hopes of helping you select the perfect show while you're here. In no particular order read on to discover, what we gather to be, the best Vegas shows.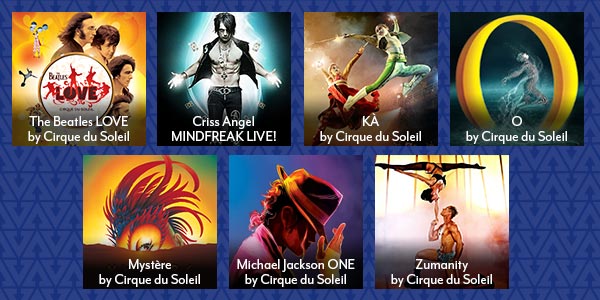 There is a reason that we list the entire production company and not just one show in this instance and that is because Cirque du Soleil offers eight shows here in Vegas. While each one is independently unique of one another, they are all incredible. Among the top three fan favourites are "O," "Michael Jackson ONE" and "Mystére" and that makes perfect sense to us. "O" offers audiences an aquatic experience since most of the performance takes place in a water stage. With high-flying acrobats and awe-inspiring stunts taking place in around and above water, the theatre's intimate vibe provides the audience with a magical up-close feel. "Michael Jackson ONE" is great for MJ fans and music lovers alike. This high-energy, electrifying performance is packed with wild tricks that revolve around the King of Pop. Lastly, "Mystére" is a tried-and-true fan favourite being the first Cirque production to open in Vegas. This whimsically imagined production provokes laughter, amazement and wonders among the crowd, leaving ticket holders astounded and lighthearted after the final bow.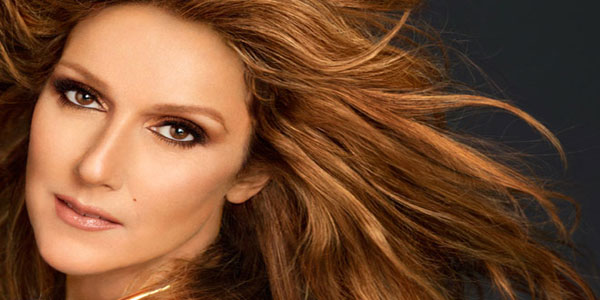 It says a lot when a single performer can redefine an entire show genre. With no other performers on stage, Celine took up the Elvis mantle and carries the show by herself. She performs her repertoire of hits and a collection of songs from other artists, including Billy Joel and Ella Fitzgerald and also brings in other special guests via hologram to really add a wow factor to her performance. The Grammy Award-winning artist performs with 31 onstage musicians including a five-piece horn section and a 16-piece string orchestra and incredible lighting effects. A stunning light and video display act as a backdrop for Celine and at one point she is surrounded by a stunning water effect as she sings "My Heart Will Go On." Even audience members who are not big fans are wowed by her performance and for those who are big fans, we recommend you bring some tissues.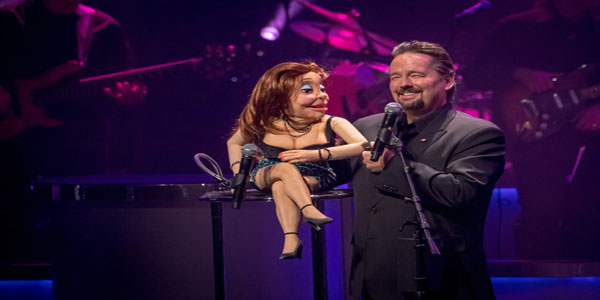 Terry Fator is considered one the greatest illusionist on the Las Vegas Strip, but you'll never see him perform any magic tricks. He's a fantastic impressionist, especially considering he's barely moving his lips. He amazes audiences with spot-on singing in the voices of famous entertainers like Elvis, Cher, Ella Fitzgerald and more without moving his lips, and that's not all. Along with being a singer and a celebrity impressionist, Fator is a puppeteer. His face may not move much during his show, but his hands are always in action, bringing to life his cast of lovable puppet co-stars. This is a great family show that keeps the kids innocently entertained while Fator dishes out funny jokes that adults will appreciate that will go right over the heads of the younger audience members.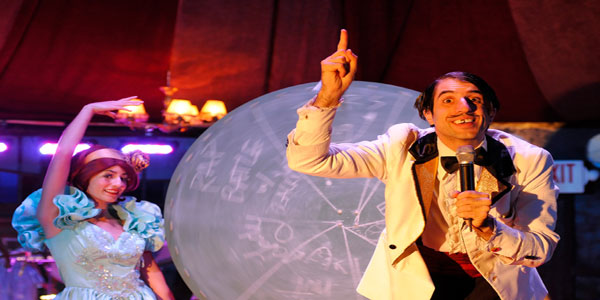 Unassumingly located in the Roman Plaza just steps from the front entrance of Caesars Palace, "Absinthe" the show is just as enchanting as the popular drink of the same name. Hosted by The Gazillionaire — a slick-haired, unreserved and crass yet charismatic character — "Absinthe" features an assortment of incredible specialty acts of old-world burlesque, daring feats of strength and agility and not-so-common routines that, when combined, make for a variety show that one might only envision in their wildest dreams — or after the green fairy has lured you into a liquid-induced trance of sorts. Described by some as naughty, racy and over-the-top with amazing performers and personalities, this variety show manages to tap into burlesque while keeping every aspect of the production very Vegas. This adults-only, circus-style spectacular combines old-world burlesque with outrageous comedy and lets 's just say that the language and topics of discussion are not suitable for brunch with grandma…unless your grandma is into that sort of thing, of course.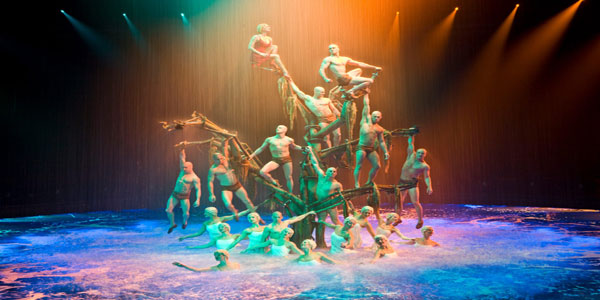 Le Rêve – The Dream at Wynn Las Vegas
Leave reality behind and experience the fantastical world of Le Rêve, created by Franco Dragone, at Wynn Las Vegas. French for the dream, Le Rêve, depicts a colourful aquatic wonderland of beautiful and mystifying characters. The experience starts when you enter the theatre and realize that this is not your typical showroom. Not only does the in-the-round theatre put guests at a unique vantage point, but it also makes them feel like they are part of the show as there is no clear line between the audience and the stage. Gymnasts, aerialists and synchronized swimmers appear from every angle, at times ascending from the water, descending from the high arched ceiling (that at times releases heavy waterfalls), or running through the theatre and alongside the audience. Different acts and performers seamlessly flow into each other, resulting in a fast-paced and exciting journey where each scene is more amazing than the next. One of the signature acts in the show is a tango number performed with both synchronized swimmers in the pool and tantalizing tango dancers on the platform. It begins with red high heels and then legs appearing from the water and moving around to the upbeat rhythm of the music. Couples enter the platform creating a multi-level dance extravaganza.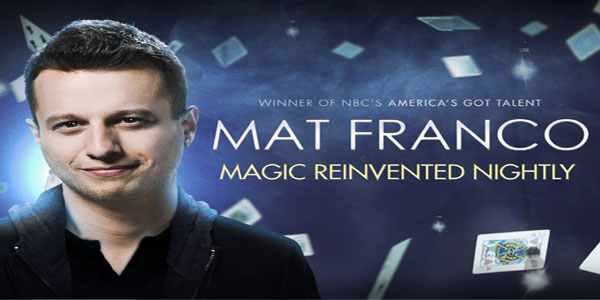 After awing the world with his astounding magic tricks Mat Franco, season nine winner of NBC's "America's Got Talent," has claimed his headlining spot in Vegas at The LINQ Hotel and Casino. As the first magician to win the popular television show, Franco's resident Vegas production brings audiences 90 minutes of his million dollar-worthy (it's a fact), sleight-of-hand magic tricks that leave audiences guessing just what other tricks he has up his sleeve. Actually, we don't know if he will even be wearing sleeves but that magician cliché is just too good to leave out. Sleeves or not, Franco's rejuvenated twist on magic and his light-hearted humour is incorporated into his show as he performs brand new material that is not only magical but comical and intriguing as well.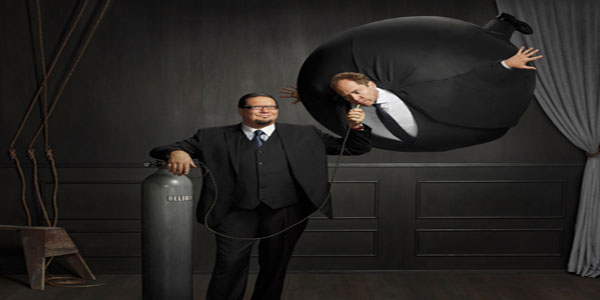 Penn & Teller at Rio
Magic and Vegas are synonymous and other than Sin City icons Siegfried and Roy, no other duo has risen to such a profound level. One of the best parts of their act is when they explain the magic trick (a magician no-no), but they throw in a twist and you still have no idea how they did it. The tall, lanky Penn serves as a narrator, providing running comedic commentary on just about everything they do, while the diminutive Teller provides a lot of the show's action, all without saying a single word. The show relies heavily on audience interaction and folks from the audience are chosen to be part of some tricks and to help confirm the authenticity of others.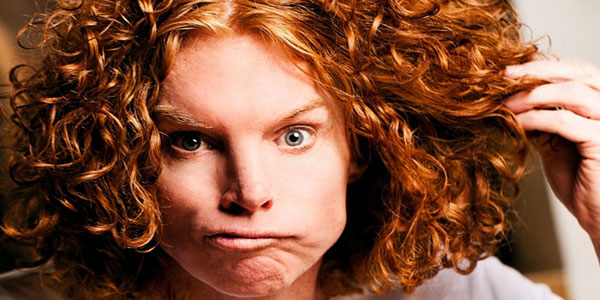 Carrot Top at Luxor
When Carrot Top comes out on stage there's no telling what crazy contraption he's going to pull out next, but classifying him as just a prop comic is an understatement. His wacky inventions are merely an extension of his outrageous and hilarious personality. While some jokes are based on items that he pulls from his prop trunks, others rely on his talent as a stand-up comedian and comical commentary on everything from tourists to NASCAR, celebrities and current events. Making fun of celebrities, sports figures, musicians and prominent political figures with a rapid-fire delivery, Carrot Top's creative and witty brand of humour focuses on the inane and absurd. Take, for instance, his Whitney Houston microphone with an attached water pipe, his Mark McGwire baseball bat complete with a hollowed-out area for storing steroids, or his Dick Cheney "Operation" game. While this show is hilarious, you may find it crude if you only like jokes found on Popsicle sticks.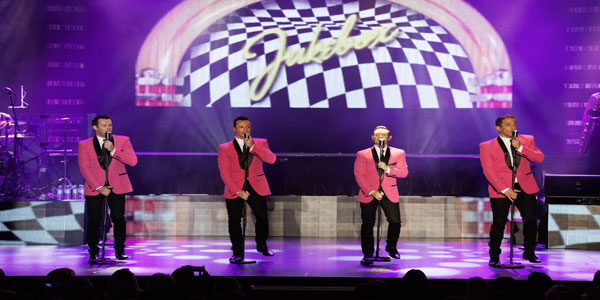 Get ready to clap your hands, stomp your feet and maybe even learn some new dance moves at "Human Nature Jukebox." The show features the dynamic harmonies of Toby Allen, Phil Burton, Andrew Tierney and Michael Tierney as they perform Motown's greatest hits. Their uplifting show creates a night of exciting entertainment. The group performs many Motown's favourites, including "Baby I Need Your Loving" and "I Heard It Through the Grapevine." They've even put out a chart-topping Motown tribute album, "Reach Out," that went platinum five times. This attracted the attention of Smokey Robinson, who recorded the hit "Get Ready" with the singing sensations.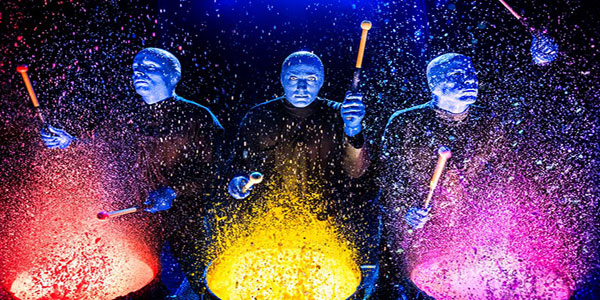 If you're looking for the avant-garde, no language barrier, kooky, weird and visually stimulating, look no further than "Blue Man Group." The disembodied narrators of the Blue Man Group show profess to know a lot about human nature and social evolution, but the three earless, voiceless, black-clad stars are oddly oblivious. Though it deals out a good dose of off-colour humour, the show also takes on big issues including brain function, groupthink, artificial intelligence and the loss of language, guiding the audience to its conclusions about society with the same playful force that the mime trio uses to harangue guests into participating in the production. Blue Man Group sprinkles its show with kid-friendly variety acts and quick-change illusions, but the core of its appeal is the company's signature music, played on fantastical invented instruments. Lighting and special effects bolster the effect of the beats, but Blue Man Group is not a show with a soundtrack — it's a soundtrack with a show.
Courtesy of Vegas.com